So, thanks to all at once, and to each one, whom we invite to see us crowned at Scone.
Macbeth - William Shakespeare
Click images to see
larger versions below
---
Contact
:
l-jg@hotmail.co.uk
About :
Lesley-Jane takes her inspiration from her great love of horses and being with them on a daily basis. From an early age she started to 'model' them and this lead to formal training at college, producing sculpture in cold cast bronze and terracotta, and selling to private individuals.
She works from home in Scone, Scotland and exhibits in local galleries, and has introduced 'Hares' in relief and framed. Each piece is lovingly sculptured, mostly from memory, and is always "a bit of a wrench when they leave the stable!"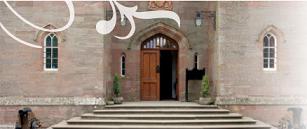 Triple Horse's Heads

Bronze Relief Horse

Trotting Horse Statue

Horses Heads

Running Hare

Lying Horse Statue

Hare

Hare - Head Inset

Horse Head

Dog

Snow Horse

Copyright © 2009-2022 L. J. Goodfellow